Wednesday, February 8th from 11:45 a.m. – 1 p.m. PST
Location: Room 211AB
In April 2022, the FDA released the latest draft of requirements for cybersecurity in premarket submissions. In this presentation, Christopher will discuss the new medical device cybersecurity laws and regulatory requirements and review the new manufacturer's activities expected by the FDA, including the expected 38 cybersecurity deliverables. Most importantly, we will see how to add cybersecurity processes to your development lifecycle that will satisfy the FDA and secure your medical device system without generating massive cost burdens or development delays.
Speaker: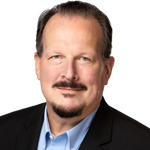 Christopher Gates
Director of Product Security, Velentium

Christopher Gates is the Director of Product Security at Velentium. He has over 30 years of experience developing and securing medical devices and works with numerous industry-leading device manufacturers. He frequently collaborates with regulatory and standard bodies including the CSIA, Health Sector Coordinating Council, Bluetooth SIG, and the FDA to present, define, and codify tools, techniques, and processes that enable the creation of secure medical devices. Gates promotes the use of a "secure development lifecycle," the industry-leading approach that ultimately eases the burden on developers and ensures high-quality products that work as intended to save and improve lives.
---
Informa values your privacy. To fully understand how we use your data, please see our Privacy Policy.