Tuesday, February 7th from 11:45 a.m. – 1 p.m. PST
Location: Room 211AB
Porex welcomes you to join us for a lunch and learn on the latest innovations in using porous media and membranes in medical device filtration, where material purity is critical. Filtration media serves as the ultimate safeguard for a device, blocking or removing impurities such as unwanted gases, liquids or particles that can contaminate or negatively impact a device. Offering surface and depth filtration functionality, porous plastic structures can be optimized for filtration efficiencies to match the end device's filtration and separation requirements. Additionally, filtration media may be surface modified, or additives may be incorporated into the porous matrix to enhance functionality. Explore application examples and our Certified Pure Porex® program that provides third-party purity assurance of our materials across the various tests required by each of the main FDA classes. Learn how to navigate material selection to optimize filtration efficiency, sterility, and the overall reliability of your medical device.
Speaker: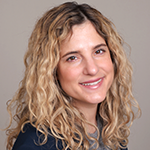 Nadia Hajjar
Category Leader - Life Sciences

Nadia is the Category Leader for Life Sciences solutions at Porex. Nadia has over 10 years of international healthcare experience in the areas of Manufacturing, R&D, Operations, Product Development, Marketing, and Business Development. An expert in our sintered and fiber technologies, Nadia leads a global team to develop a robust product portfolio focused on drug delivery and blood management applications. Nadia holds an MBA from the University of Edinburgh Business School.
---
Informa values your privacy. To fully understand how we use your data, please see our Privacy Policy.