Wednesday, February 8th from 11:45 a.m. – 1 p.m. PST
Location: Room 212AB
Faced with an ever-changing regulatory landscape, rapid technology innovations, and ongoing supply chain challenges, MedTech executives have never needed strategic prioritization more. Prioritization and focus give you the ability to produce the significant impact that your organization needs. Without strategic prioritization, dilution kills your results.
Managers, directors, and executives should attend this session to learn:
How your organization compares with other companies on strategic prioritization
The human nature factors that hamper your best efforts to focus your organization on the right things
The strategic prioritization principles that will allow you and your company to capitalize on opportunities despite your constraints and human nature inhibitors
Speakers: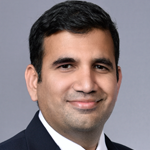 Chait Sathe
Director, Integrated
Project Management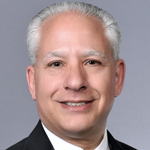 David Sanchez
Principal Consultant - Strategy Realization, Integrated
Project Management

Chait Sathe is a Director in IPM's San Francisco office. He has close to 15 years of experience managing and executing companies' strategic projects and programs in the life sciences and technology industries.
He has extensive experience in product development, project portfolio management, partner alliance management, and business process improvements. Chait's in-depth knowledge of the latest tools and processes to enable technology, data, and process integration has fostered data-driven decision making in various organizations.
Chait holds a BE in Electrical and Electronics Engineering from Mumbai University, an MS in Bioengineering and Biomedical Engineering from Rose-Hulman Institute of Technology, and an MBA from Boston University. He is also a certified Project Management Professional (PMP).
David Sanchez is a Principal Consultant at IPM. He is a strategy realization and portfolio management expert with more than 25 years of experience building enterprise project management offices, disseminating best practices, and leading cross-functional teams to deliver transformational initiatives. He has earned "trusted advisor" status with multiple C-suite executives and a reputation for being the "go-to" guy for mission-critical work.
---

Informa values your privacy. To fully understand how we use your data, please see our Privacy Policy.