Tuesday, February 7th from 11:45 a.m. – 1 p.m. PST
Location: Room 212AB
A notable trend in the medical device market is miniaturization. Smaller medical devices make for less invasive procedural techniques, less trauma during surgeries, and shorter recovery times.
Not only does this help patients return to their normal lives much sooner, but it takes considerable strain off healthcare infrastructure that is being stretched by a growing number of patients with long-term health needs.
The miniaturization of medical devices requires ultra-fine wire components. Achieving this demands precision cutting and wire grinding capabilities beyond which many medical device manufacturers have in-house. Learn more how Alleima's business unit medical contributes to this trending area.
Speakers: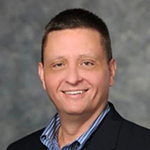 Jerry Blanton
Global Sales and
Marketing Manager,
Alleima BU Medical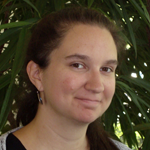 Cacie McDormand Ph.D.
Engineering Manager
Alleima BU Medical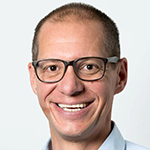 Steffen Müller
Director of R&D and
Marketing,
Endosmart
Jerry Blanton is the Global Sales and Marketing Manager at Alleima's business unit Medical heading an international and multinational sales team. He is based in Palm Coast, Florida. Jerry has a long experience from several leading sales positions in global organizations. In his spare time, he enjoys riding his Harley and be with his family.
Cacie McDorman is the Engineering Manager NAFTA for Alleima. Her background is in physics and materials science and engineering. She received her Ph.D. from the University of Central Florida in 2020, where she focused on the development and characterization of biosensors. Cacie has been with Alleima for 2 years and has focused on enhancing the R&D capabilities at our Palm Coast facility. In her spare time, she enjoys music and spending time with her family.
Steffen Müller is the Director of R&D and Marketing at the newly acquired German based company Endosmart. He is based in Karlsruhe, Germany. He has a long experience from several leading roles in sales and business development at several global MedTech organizations and his background is in engineering within biomed- and medical technology. In his spare time, he enjoys sports and to spend time with his son.
---
Informa values your privacy. To fully understand how we use your data, please see our Privacy Policy.