Tuesday, February 7th from 9:45 – 10:30 a.m. PST
Location: Room 211AB
Silicone contains properties that make it a perfect fit for a variety of medical applications. Protolabs industry experts will spotlight two major silicone manufacturing processes (true silicone 3D printing and liquid silicone rubber injection molding), diving into the use cases and economics to shed light on whether these might be a fit for your next project or device.
Learn about:
Prototyping vs. production opportunities for silicone, including key use cases for the medical device industry
Design principles for 3d printed and injection molded silicone
Material properties and cost comparisons of additional elastomer manufacturing options beyond silicone
Speakers: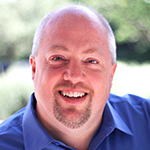 Sean Fenske
Editor-in-Chief, MPO/ODT
Lucas Tofteland
Product Manager, Injection Molding, Protolabs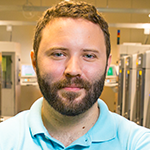 Eric Utley
Technical Sales Engineer, 3D Printing, Protolabs

For more than six years, Sean Fenske has been editor-in-chief of both Medical Product Outsourcing and Orthopedic Design & Technology—two brands that cover the medical device manufacturing industry. In that role, Fenske drives the editorial direction for the brands in print, online, social media, and on his podcast, Medtech Matters. He also organizes the live event agendas for the MPO Summit, MedDevice Forum, and ODT Forum. Prior to this, Fenske was editor-in-chief of Medical Design Technology for more than 16 years, another brand covering the medical device manufacturing space. Over this time across all the brands, he has authored articles and blogs on technology trends, new innovations, industry challenges, and future outlooks as related to the medtech space. Fenske has also hosted video news casts on emerging medtech and moderated webinar and online roundtable discussions. When not seeking to increase his ever growing stable of industry thought leader contributors, Fenske spends time with his family in New Jersey.
Lucas Tofteland is currently product manager for injection molding at Protolabs. Lucas specializes in digital manufacturing and supporting customers through new product development and on-demand production. He has been with Protolabs for eight years in various sales and sales leadership positions. Before Protolabs, Lucas spent two years in the medical industry supporting customers through the implementation of electronic medical record systems. Tofteland holds a B.S. in biology from the University of North Dakota
Eric Utley is an applications engineer at Protolabs with more than 12 years of experience in rapid prototyping and additive manufacturing. His focus is on stereolithography, selective laser sintering, and direct metal laser sintering technologies, and provides guidance to engineers on designing for manufacturability. Utley regularly consults with product development professionals from a range of industries including medical, consumer products, aerospace, and automotive. He graduated from NC State University with a BS degree.
---
Informa values your privacy. To fully understand how we use your data, please see our Privacy Policy.