Tuesday, February 7th from 9:45 – 10:30 a.m. PST
Location: Room 212AB
In 2023, the medical device industry is faced with growing challenges, from the unpredictability of the demand to components and product shortages and bottle necks to sterilization and logistics. In this environment, contract development and manufacturing organizations carry a growing responsibility to fulfil the needs of medical care operators. Alira Health's 2023 US MedTech CDMO Report investigates the current trends shaping the US medical device outsourcing landscape, with a particular focus on its performance and business outlook, and sustained M&A activity.
Join us for an anticipation of the 2023 US MedTech CDMO Report during an intimate Coffee Talk at MD&M West on 02/07. Carlo Stimamiglio, Partner of Transaction Advisory at Alira Health, will present the key takeaways of the report in occasion of its global release.
Speaker: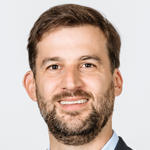 Carlo Stimamiglio
Partner, Transaction Advisory, Alira Health
Carlo engages with Alira Health's strategy consulting and M&A mandates for medical devices, capital equipment, and pharmaceutical companies in the U.S. and Europe. Prior to joining Alira Health, Carlo worked at a multi-billion Italian asset management firm and later joined an investment banking boutique, where he advised mid-market private equity firms in various international transactions. Carlo holds an MS in Finance from the University of Verona and an MBA from IE Business School.
---
Informa values your privacy. To fully understand how we use your data, please see our Privacy Policy.